Enter your image here: Focal Press Monthly Photography Contest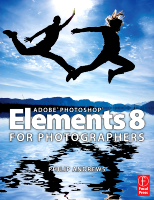 We had a lot of great entries for our march contest and they've been sent off to the judges. This month we're focusing on the The Weather, perfectly timed after the wettest March on record up here in Massachusetts.
April's contest is sponsored by Adobe Photoshop Elements 8 for Photographers by Philip Andrews. Philip will be judging the contest and you can discover his Photoshop Elements resources at www.photoshopelements.net.
First Place: Focal Photography book of choice*
Second Place: Focal Photography book of choice**
Third Place: Photoshop Elements 8 for Photographers
*Does not include Focal Encyclopedia of Photography
** Does not include Focal Encyclopedia of Photography and must be valued at $39.95 or less